Superannuation
Is Your Super Fund Losing You Money While Costing You Administration Fees?
Then Why Not Consider A Self-Managed Super Fund?
Do you find that your retirement nest egg is being destroyed because of poor investment performance and high costs? Then let us help you chart a new course.
We have helped many of our clients set up SMSF which they manage it on their own. The benefits are manifold.
Self managed super funds, have many advantages for investors compared to traditional institutionally managed funds.
Self Managed Super Fund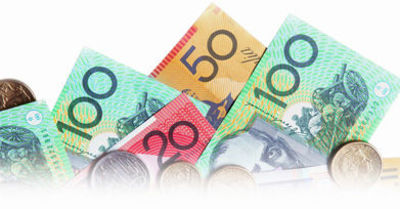 1. Enable you to reduce income tax on investment income and capital gains;
2. Enhance the flexibility of investment choices and the asset selection and provide greater control over your portfolio, with ability to take account of the risk profile of assets, including those held outside superannuation;
3. Give you the ability to transfer personally owned shares and other listed securities directly into superannuation;
4. Give you the ability to own your business real property in the superannuation fund. This assists in funding and cashflow problems for many businesses;
5. Most importantly, it gives you the control over your investment rather than to a fund manager. You are not hit with a double whammy of losing money because of the errors of a while at the same time paying high costs to lose the money!
Because we care more...
We at George Sparis & Associates have accredited expertise at every level: investment, taxation and administration. Because we have so many clients with SMSF we have expertise in this area. Most importantly our integrated services mean your investment and taxation goals are always aligned and opportunities can be identified and taken advantage of at a significantly reduced cost to you.
This information has been prepared without taking into account your objectives, financial situation or needs. Because of this, you should, before acting on this information, consider its appropriateness, having regard to your objectives, financial situation or needs
SMSF Advice is provided by SuperWisdom Pty Ltd. SuperWisdom Pty Ltd (ASIC No. 1265372) ABN 44 310 662 622 is a Corporate Authorised Representative of SMSF Expert Pty Ltd ABN 17 155 686 356, Australian Financial Services Licence Number 445113
https://thesmsfexpert.com.au/ | Link: Privacy Statement | FSG